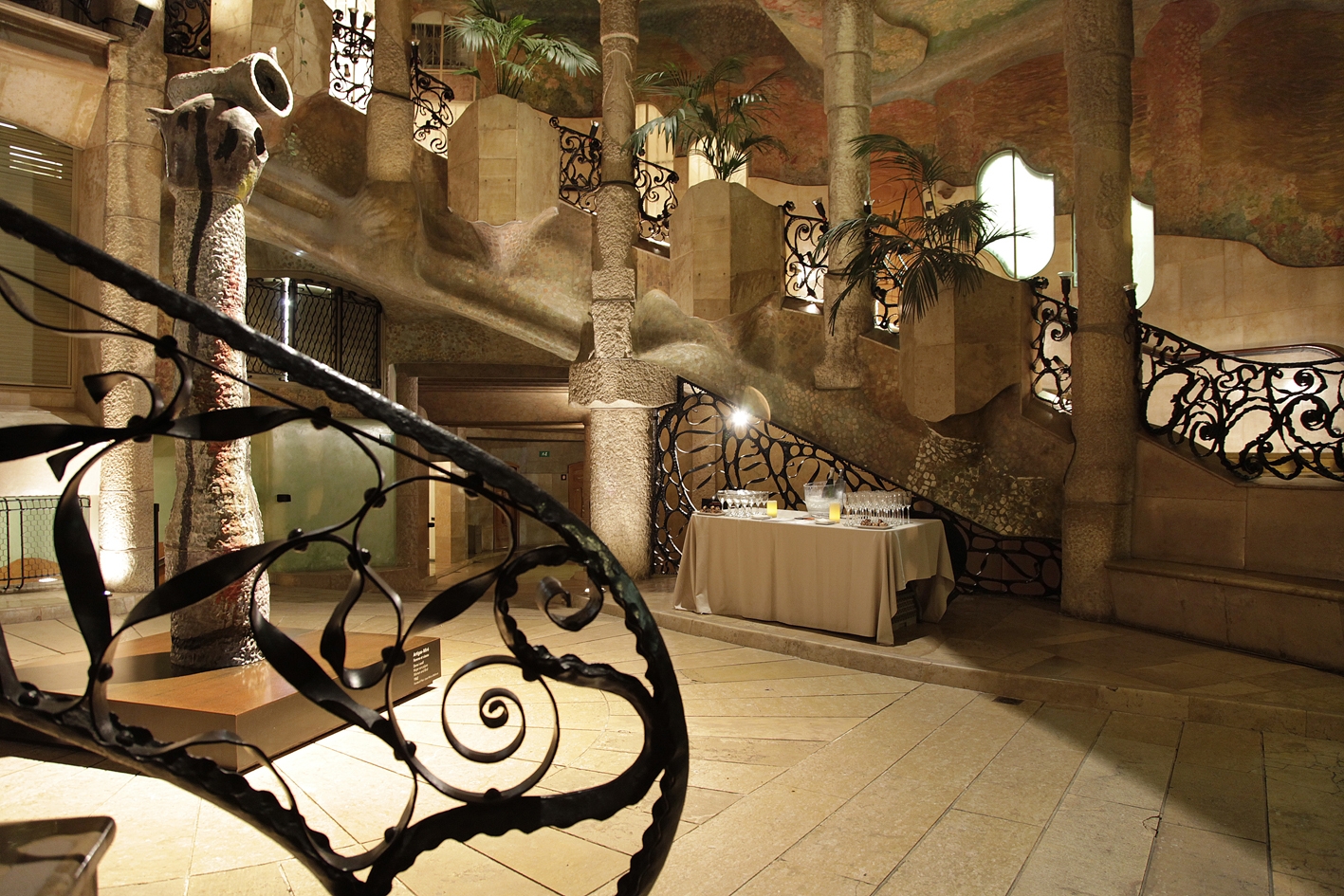 23/10/20
The structure of the building is organized around large courtyards, with respective entrances for the passeig de Gràcia chamfer and Carrer de Provença.
The building is supported by pillars rather than by master walls,  allowing Gaudí to build two large holes in the old middle of this emblematic building in barcelona's eixample. Gaudí innovated by designing two large patios with a great purpose, the lighting and ventilation of all the rooms. At the time, the buildings only conceived the existence of small interior courtyards to ensure the ventilation of  kitchens and toilets,the  Catalan architect decides to go further. Like everything Gaudí designed, the patios follow two great principles, functionality, ventilation and lighting as we have mentioned, and aesthetics.
| | |
| --- | --- |
| Entering from provença street, we make towards the larger courtyard, elliptical, in which the so-called bridge staircase stands out. The purpose of this staircase is to connect the mezzanine and the main floor, the two floors inhabited by the Milan family, the owners of the building. It is a traditional staircase in terms of the connection between the ground floor and the mezzanine, but between this and the main floor, the staircase crosses the courtyard in themiddle. Suported by an iron structure that makes the staircase "fly" through the old middle of the courtyard, economizes an interior space that is used for other stays on  the floor. | |
And if we enter through the door of Passeig de Gràcia, or you can also do none from the same courtyard of Provença Street, we make towards the circular courtyard. Thanks to the ramp that connects the two courtyards, access to the driveways, which have access to the courtyard of Passeig de Gràcia, is possible from either of the two doors of La Pedrera.
| | |
| --- | --- |
| | The courtyards of La Pedrera are the interior axes of the building, and Gaudí gives them the same importance as the facades. That's why they share certain characteristics with the main façade seen from the street. We both places, we find large windows at the same time that also puts ornamental elements, either in the grilles of the windows and in the case of the patios, some oil paintings that decorated the interior parts of the house. |
Therefore, looking inside the courtyards from the ground up or from the roof down is a suggestive experience that allows us to understand how Gaudí conceived architecture in its entirety and not only from the outside point of view. In short, an architecture that surprises us in every detail and that cannot be bought at any other of its time: Gaudí was an innovator, always looking for the best structures for his buildings.