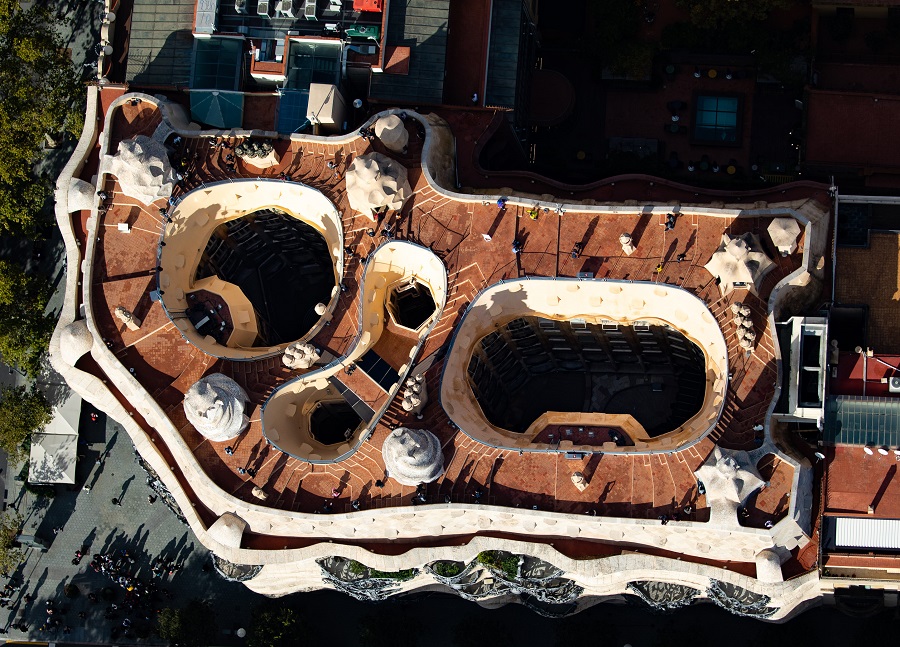 16/12/19
One of the keys to the development of the first big cities at the end of the 19th century and beginning of the 20th was housing with good hygiene. It was in this historical context that Antoni Gaudí built La Pedrera in 1906, keeping in mind that the main apartments in a house in Passeig de Gràcia should have natural light and direct ventilation.
That is why he made holes in the building and generated the structure of apartments around two large central courtyards, unique in Catalonia. The internal passageways, as well as helping to organise the apartments, give the building the natural light it needs.
"Architecture is the organisation of light; sculpture is the game of light". Antoni Gaudí
La Pedrera, a building of light and ventilation
The more light and ventilation Casa Milà had, the more "habitable" it would be, which is why the facade, acting as a curtain wall, has those great windows, to allow as much light in as possible.
La Pedrera's two great courtyards, acting like clearings in a forest, also allow light in. An unusual feature of Gaudí is that, in the internal courtyard facades, the windows on the lower floors, which receive less light, are slightly larger than those on the upper floors.
Even the attic is designed with light and ventilation in mind. The 270 arches mean the whole space is connected for easy ventilation, and it receives light from small windows on to the courtyards.