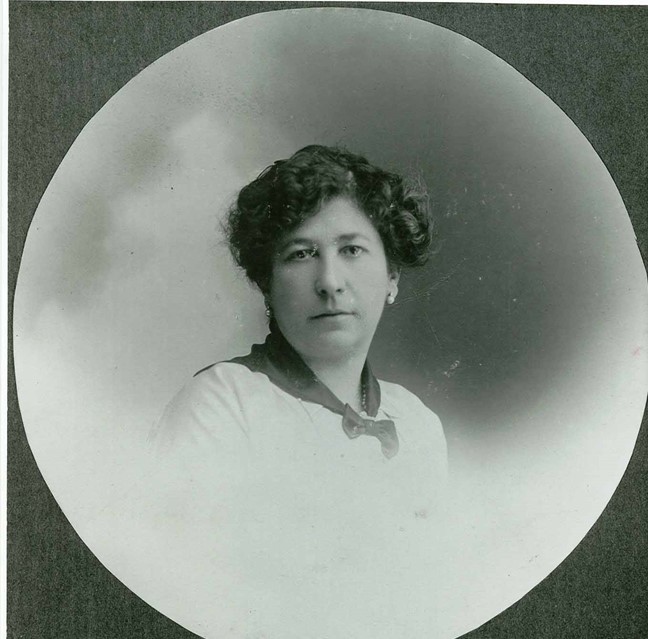 08/03/21
Rosario Segimon, whom everyone called her doña Rosario, was born in Reus in 1871. She was a serious and austere woman. She always lived in La Pedrera from the time the building was inaugurated until her death in 1964, at 93 years old.
Doña Rosario was the owner of La Pedrera, a house in Blanes and the bullring La Monumental in Barcelona. Even though La Pedrera has the surname of her husband, Casa Milà, the owner had always been Rosario thanks to the fortune inherited from her first husband, Josep Guardiola.
Her second husband was Pere Milà and they lived in the main floor of La Pedrera. It was an enormous flat, with huge windows and amazing halls. Twice a year they organized balls with all the family gathered.
On sunny days, doña Rosario liked to go out on the main balcony with her two macaws, Gonzalo and Amaya, in memory of her first husband. .
| | | |
| --- | --- | --- |
|   | Painting by the painter nephew of Rosario Segimon, Pedro Segimon i Cisa. Portrait of the macaws Gonzalo and Amaya, with Teresa Pàmies, one of the maids of Rosario Segimon.  |   |
Rosario was a very familiar woman, jealous of her intimacy. She never let her be photographed on his flat in La Pedrera. We have few portraits of her.
The neighbors of La Pedrera who met her have always explained that she was kind to children. She really liked that families with small children went to live in La Pedrera. Pere Milà's nephews remembered how, despite the death of Uncle Perico, they went to see Aunt Rosario.
She was a woman of her time. She took part of several charitable and cultural institutions.
She always had a strong bond with the town of Aleixar. It was the hometown of her first husband, Josep Guardiola, and she made numerous donations. She was finally buried in her cemetery, next to her first husband.