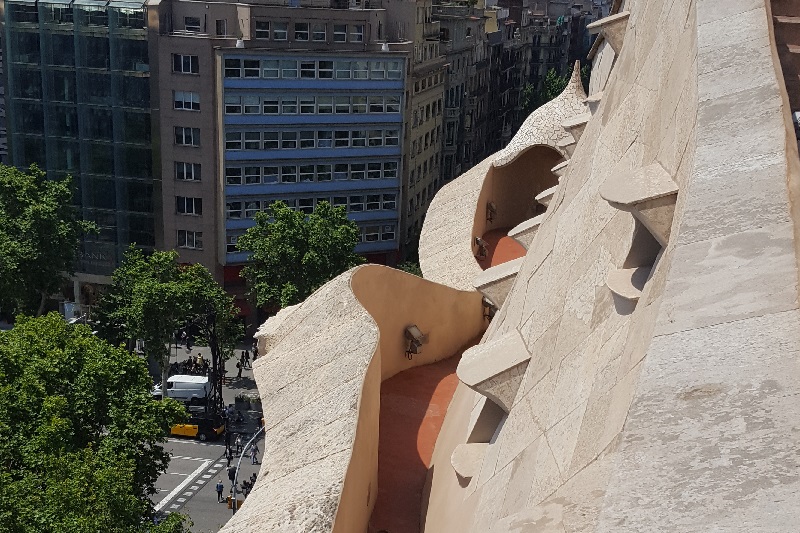 14/06/18
Antoni Gaudí crowns La Pedrera with a wall walk
Gaudí brought medieval castles into the modern era in La Pedrera by giving it a 'hat' that seals it at the top and runs around the entire perimeter of the building.
Using an element set back from the edge that runs for a total of 800 linear metres from one end of the façade to the other, the architect succeeded in reducing the volume of the attic and the rooftop of the building, thereby reducing the load on the foundations.
As he had done earlier in 1900 in Torre de Bellsguard, Gaudí designed a wall walk that enables light to filter in and ensures constant ventilation, as the building's attic was intended to be used by servants to wash and dry laundry.
Gaudí resolved this wall walk architecturally by using curves and undulating lines, like in the rest of the building. This video shows the sinuosity of the wall walk that features a number of small parabolic cupolas and a crown that peaks at the ends of the façade and at the corners of the chamfered street junction.
"Buildings need to have a double roof, just like people have a hat and a parasol" Antoni Gaudí