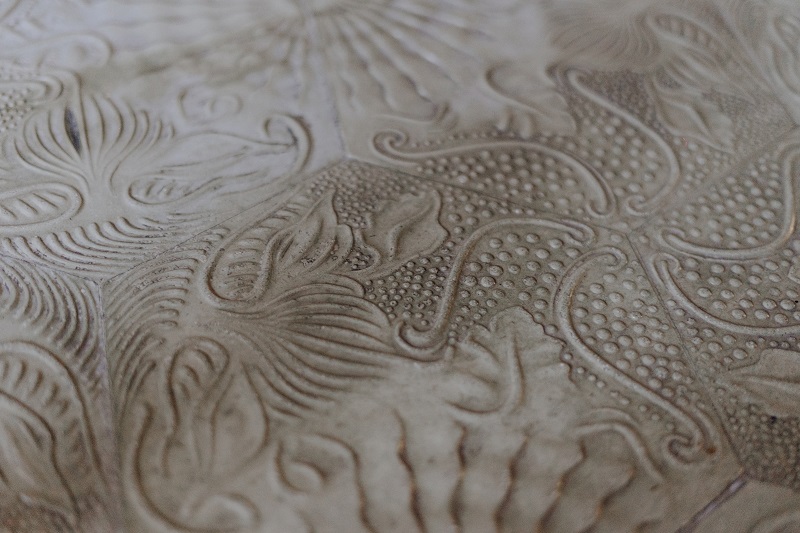 07/09/18
In the late 19th century, floors made of small ceramic tiles became popular in Catalonia, replacing the terracotta tiles that had previously been used. Gaudí employed these small ceramic tiles until he rediscovered cement tiles, which enabled him to design veritable carpets of stone in many colours.
Antoni Gaudí designed his first cement tiles for Casa Batlló, but as the company commissioned to manufacture them, Escofet i CIA, was late in supplying them due to the complexity of the design, he ended up having them laid in Casa Milà (La Pedrera).
The architect created a decorative composition with this hexagonal tile based on its relief design and nephrite green colour. A total of seven tiles are required to read the allegories of the marine world. In them, we can see the impressive spiral of an ammonite, a brittle star of the Ophiuroidea class, and the triangular display of seaweed, possibly belonging to the sargassum family.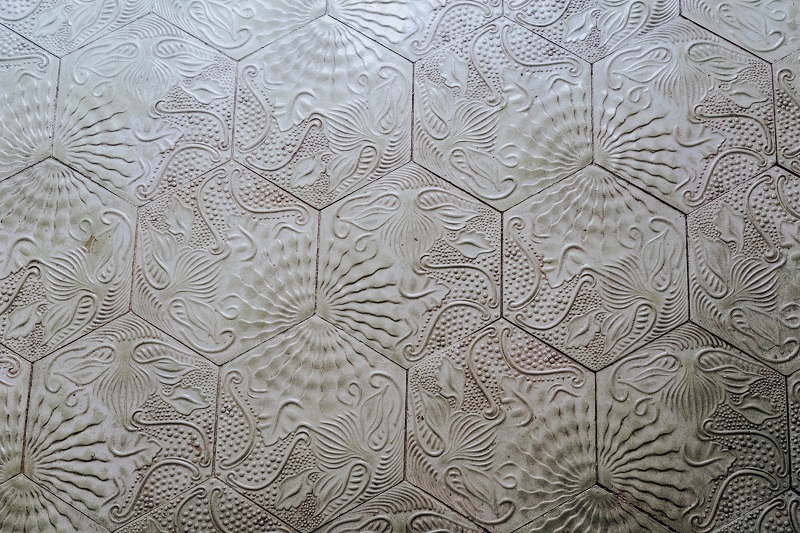 The tiles are part of a decorative system inspired by nature and were laid in the less important rooms in Casa Milà. However, Gaudí also designed remarkable oak and poplar parquet flooring intended for the drawing rooms in the apartments.
This parquet is also based on hexagons, in this case divided into twelve triangles in which the two types of wood alternate. When the hexagons are laid together side by side and the radial divisions are extended, a mosaic in two colours unfolds that resembles Moorish lacería geometrical tile patterns. This parquet was laid in the rooms in the fine areas of the apartments in La Pedrera and was created by the Taller Casas i Bardés.