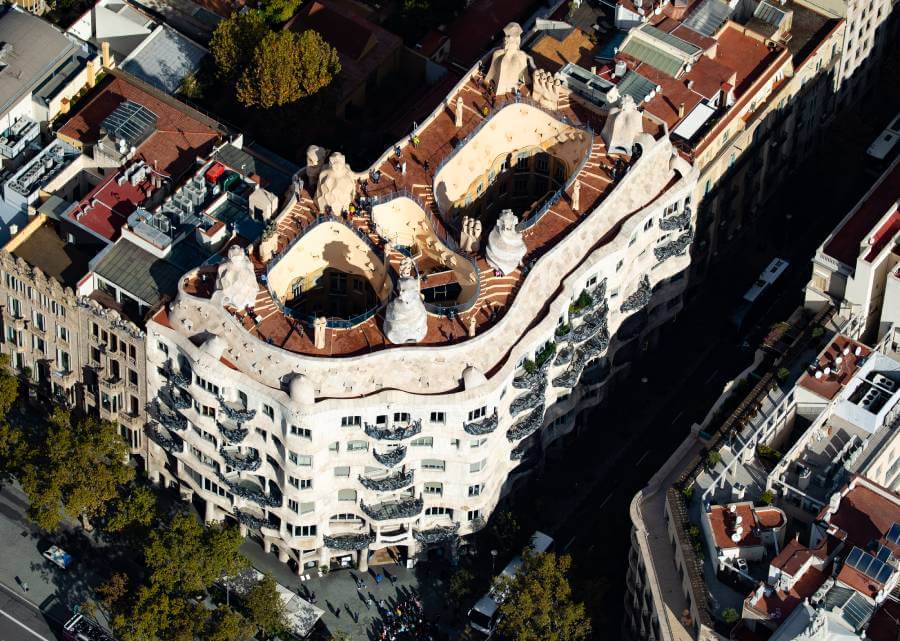 25/11/20
Gaudí, in all his work, has always been faithful to two great principles, aesthetics and functionality. That is why we can qualify his works as total works of art, buildings where the most minimal details are previously thought of. From decoration and furniture, to technological advances through acoustics, lighting, hygiene and ventilation; always following its two principles, aesthetics and functionality.
In the mid-19th century, a hygienic current emerged throughout Europe, worrying about improving living conditions, in special emphasis on spaces with little ventilation and natural lighting. Thus, Gaudí decides to apply some architectural innovations to his buildings in order to accompany this growing hygienist current. This idea also supported architecture and urbanism in Catalonia, by Ildefons Cerdà with the urban planning project of Barcelona's Eixample.
Gaudí, when designing La Pedrera-Casa Milà, as well as thinking about the traditional ventilation patios for kitchens and toilets, already existing at the time, incorporates two large central courtyards. Two courtyards through which the floors of the building are organized, facilitating the most optimal lighting and ventilation of all the floors and rooms of the building. In this way, the Catalan architect, turns La Pedrera-Casa Milà into one of the best-selling buildings among his work, in order to be a healthier home.

 

 
At the same time, all the houses have access to the main façade of the building, one of the two central courtyards and the courtyard of the eixample house block where La Pedrera-Casa Milà is located. With this fact a cross ventilation is achieved that manages to quickly renew the air of the house. It is in this sense that we find one of the most innovative examples that Gaudí applies to the building, the double blind in the windows facing the central courtyards. With this design it's possible to ventilate by opening the top of the window, which has its own blind, and keep the bottom shutter down or open, depending on the desired solar control, but without having the window open.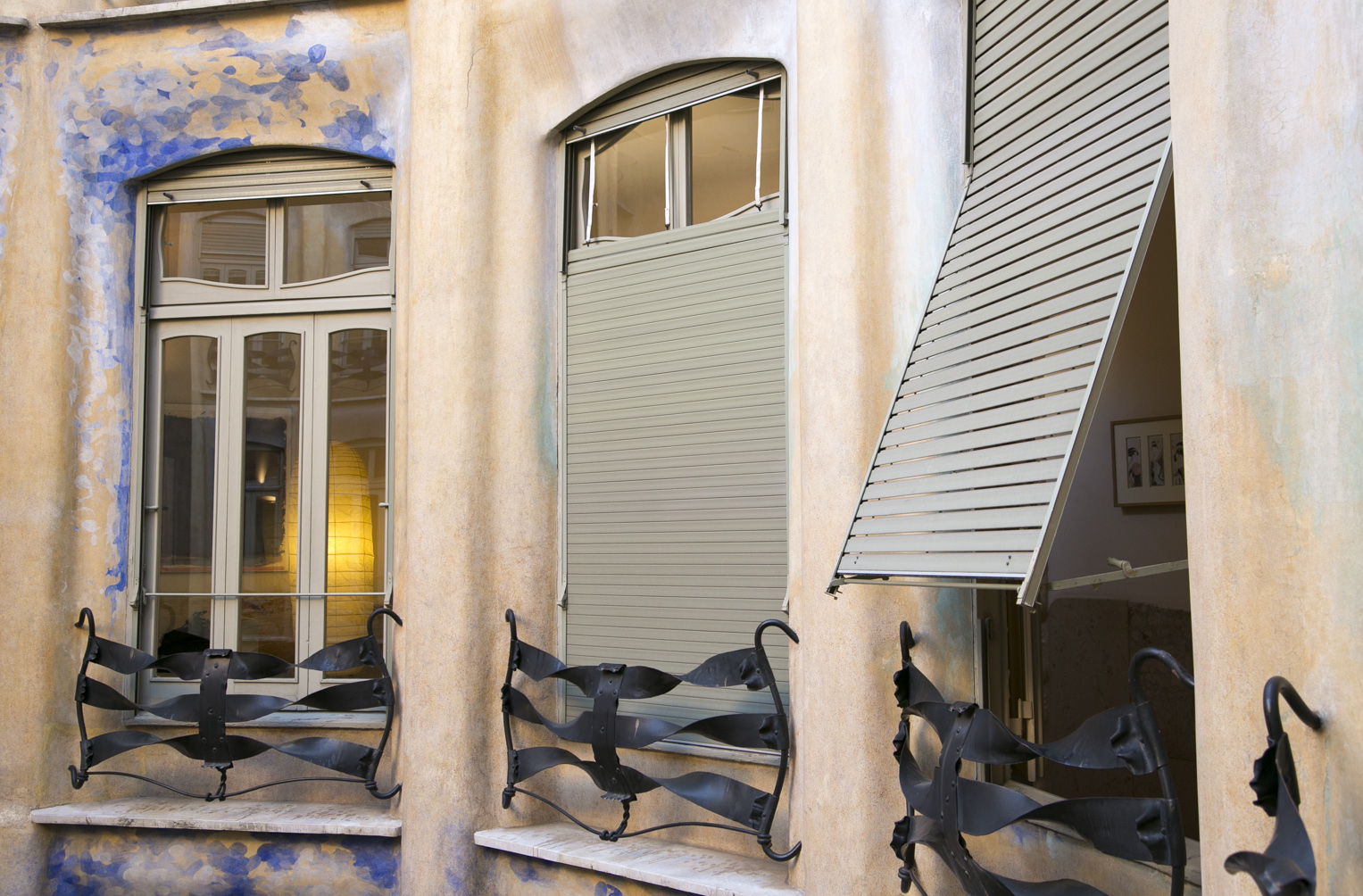 If you look at the building from the sky, we will see perfectly the situation of all the patios, which currently allow, and help, to keep the building ventilated naturally.